Nongfu Farm Crawler Tractor NF-Y602
Advantages-

Nongfu Farm Crawler Tractor NF-Y602
1. The appearance of this caterpillar tractor is tall and powerful, with aesthetic feeling in industry.
2. The front of the car is slightly heavier, so that the front wheels of the vehicle have better grip and not easy to tilt. There are two headlights in front, so that users can have a good view when the light is bad.
3. There are two driving wheels with the best load capacity and traction.
4. The operation is simple and fast, so that the driver can drive easily, and different farm tools can be hooked at the back.
5. The cab has an organic cover, which can insulate the grey layer. The 360-degree cab without dead angle gives the driver a very good visual range.
6. Multi-gear switching allows the operator to choose a more suitable operating speed according to different tools and soil specific resistance.
7. Music and radio can be played to relax the operator during the boring operation.
8. After more than 20 years of development, our land cultivation tractor have achieved barrier-free farmland operation.
9. The series of these tiller machines have compact structure, excellent performance, low grounding specific pressure and outstanding cost performance.
10. The utility model has the advantages of small power loss, long service life and low fuel consumption, and can realize continuous and stable steering and arbitrary radius steering of tracked tractors.
11. Triangular transmission device, low grounding specific pressure, reduces damage to the bottom of paddy field during machine operation, and realizes protective tillage;
12. High ground clearance improves paddy field tillage performance;
13. Traction, high traction power, to meet the agronomic requirements of production;
Parameters- Nongfu Farm Crawler Tractor NF-Y602

1. Model: NF-Y602
2. Overall dimension: 2900*1360*1500 (mm)
3. Engine model: 3G25TC
4. Engine form: inline, EFI, four strokes, water-cooled
5. Engine rated power(KW): 51.5
6. Engine fuel: diesel
7. Engine rated speed(r/min): 2400
8. Engine starting method: electric start
9. Min.Ground clearance(mm): 400
10. Weight (kg): 1700
11. Rack form: rigid frame type
12. Track pitch section*number*width : 90*46*300
13. Theoretical speed of each file(forward): 0-5.75, 0-10.24
14.Theoretical speed of each file(reverse): 0-5.75, 0-10.24
15. Lifter type: semi-split
16. Tillage depth control: force adjustment
Photos-workshop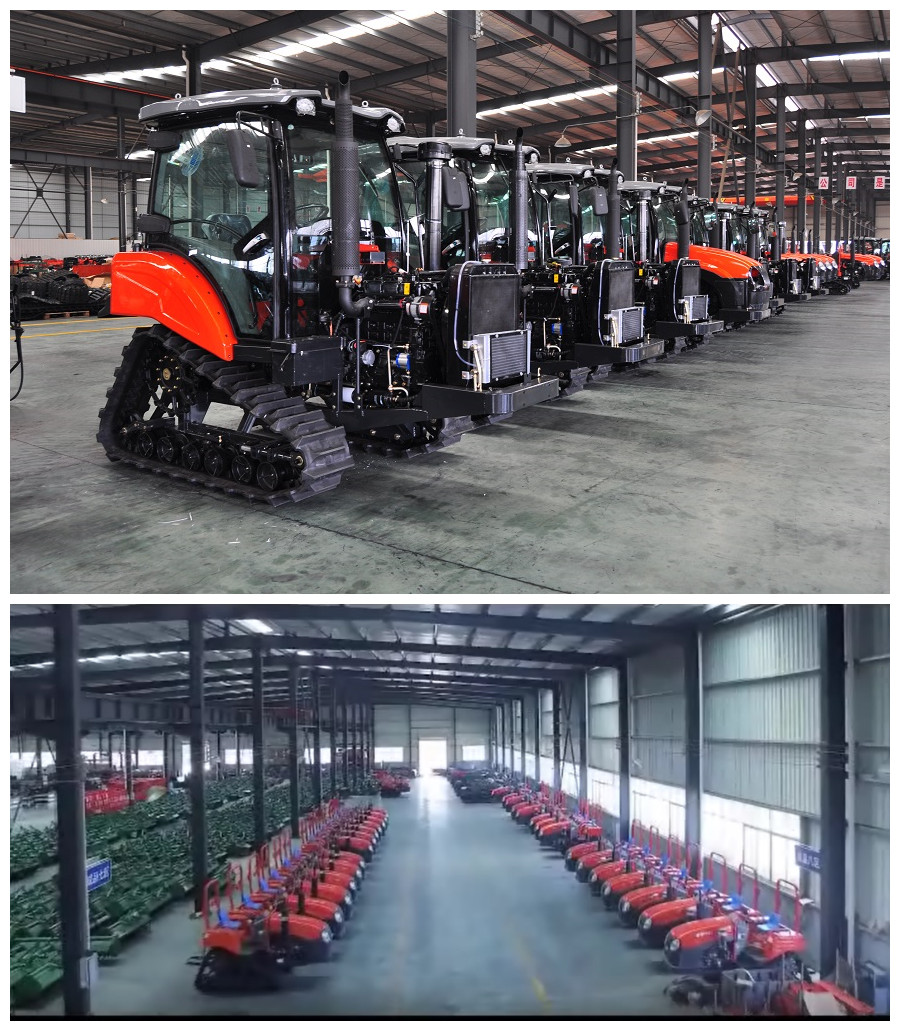 Photos-client visit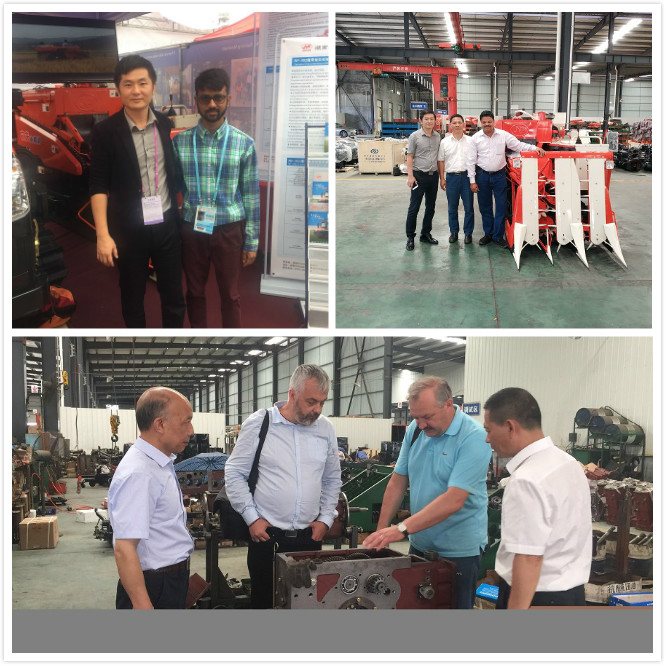 Photos-Technical patent certificate