YWJ-S Drone Mist Fumigate System is an agricultural spray system specially designed for fruit trees and vineyards. adopts unique patented low-temperature atomization technology, which is silent and vibration-free during work。The outer box of the control box is made of aluminum alloy, which is light in weight and high in strength. Smoke Sprayer main engine body is made of high-grade aluminum alloy and titanium alloy,Not only reduce the weight of the fuselage, but also ensure the strength. Aqueous agents, emulsion agents,, and aqueous emulsion agents, can be used. Suspending agents are not recommended, and powders are not supported. drone Smoke Sprayer System and drone spray system can work at the same time, 2 systems work at the same time for better prevention and control effect.
Smoke Sprayer is suitable for all kinds of fruit trees (citrus, apple, kiwi, cherry, walnut tree), economic crops (tobacco, sugar cane, cotton and various vine vegetables) and high-stem field crops (sorghum, corn).
For more details of how to operate please download the user manual.
Paramter
• DC Input:24V -48V DC XT60
• Length:460MM
• Diameter:52MM
• Control BOX L:220mm
• Control BOX H:45MM
• Width:105MM
• Fuel type:butane gas
• Ignition type:by remote
• Communication frequency:315Mhz
• Mist temperature :≤ 30 ℃
• Mist carrier:glycerinum
• Machine materials: TA2,Aluminium alloy
• G.W.:1.65kg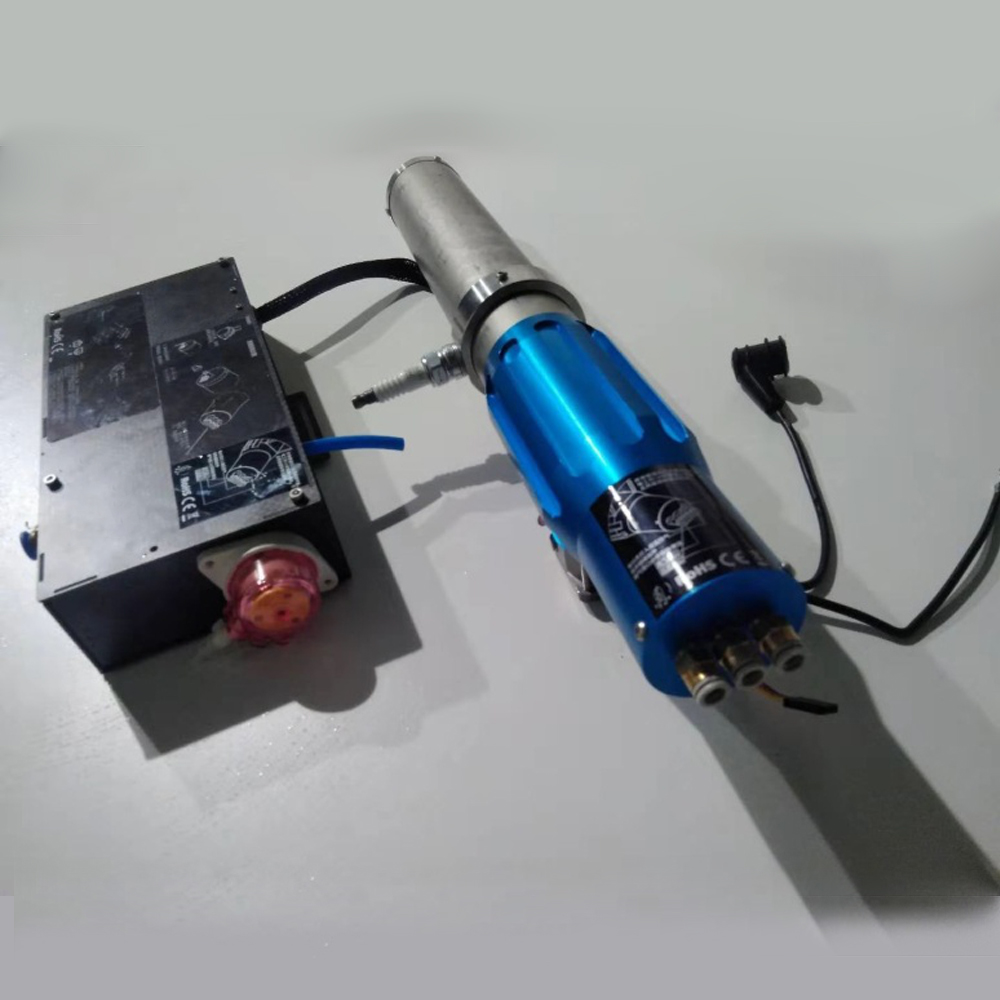 Gas tank fixing connector for Agriculture drone Mist Sprayer System

Two installation schemes:
1.It can be installed in 18mm/20mm aluminum tube/carbon tube.
2. Fix directly to the flat panel (no fixture required)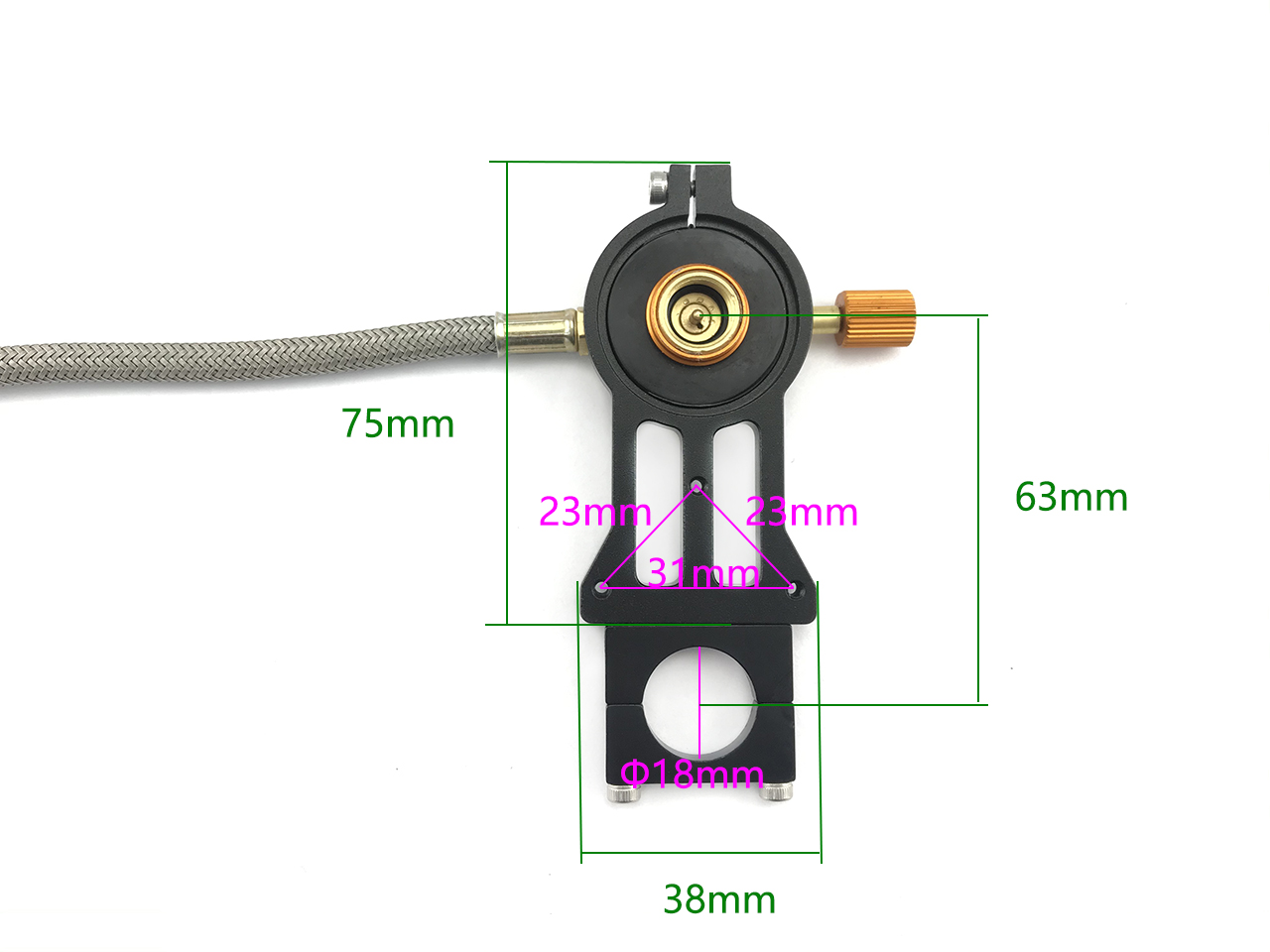 Our fog machine uses a high-pressure butane gas cylinder (250ml). Alpine tanks (common outdoor gas cylinders) are recommended.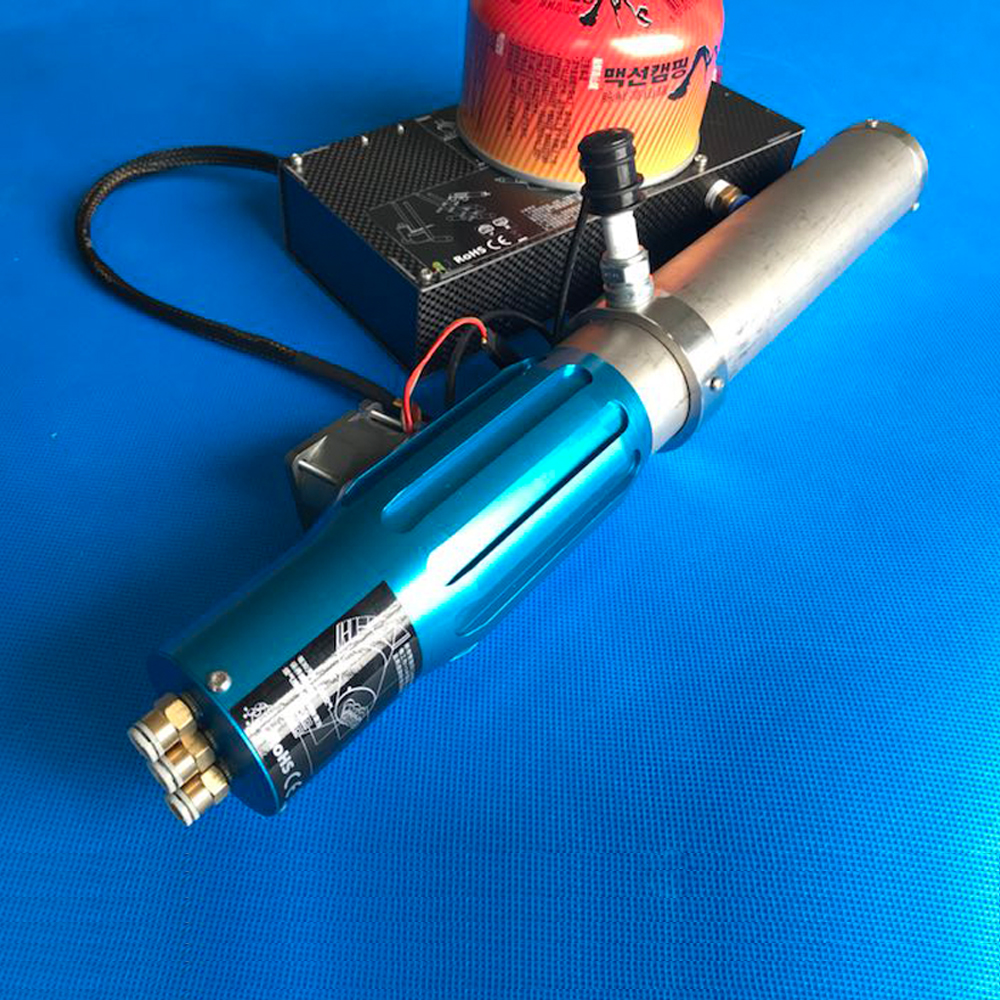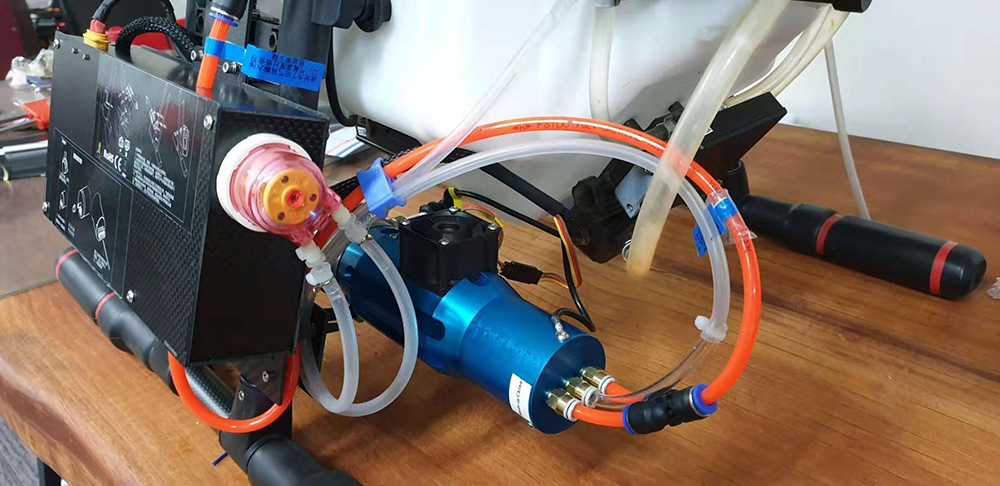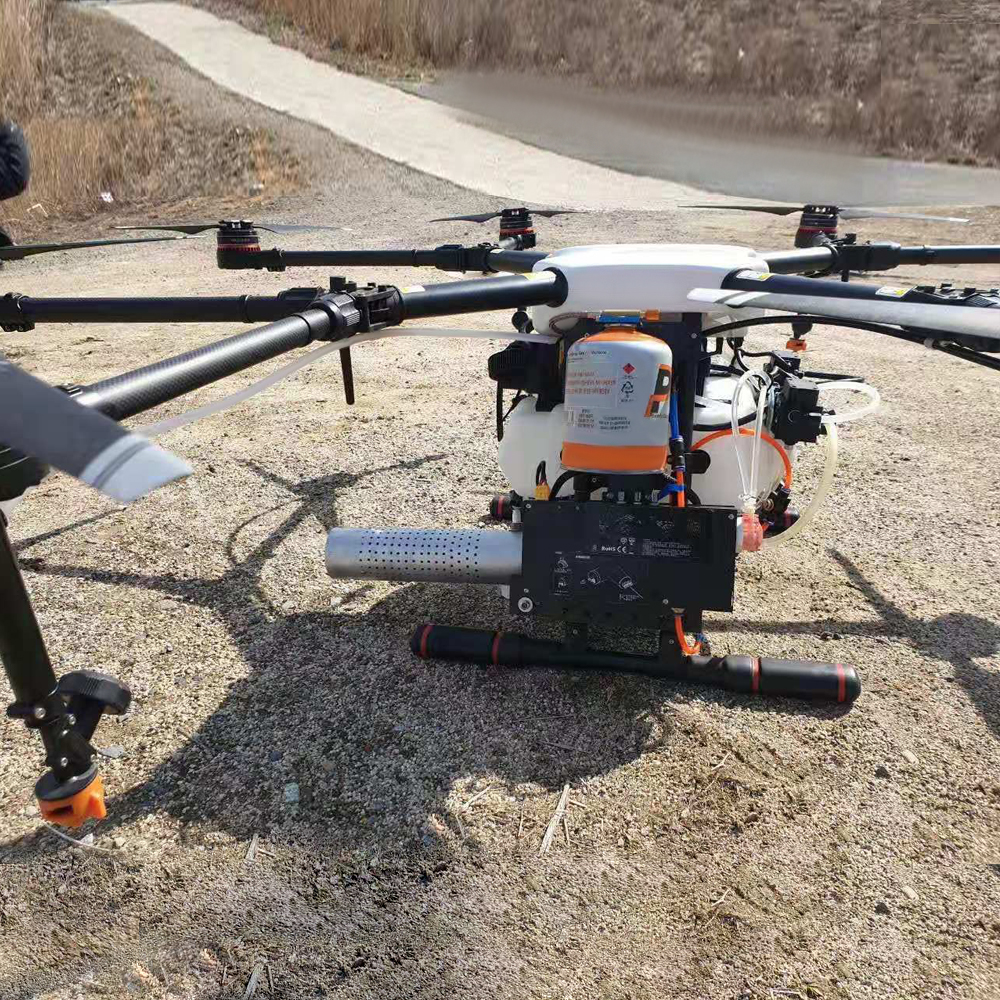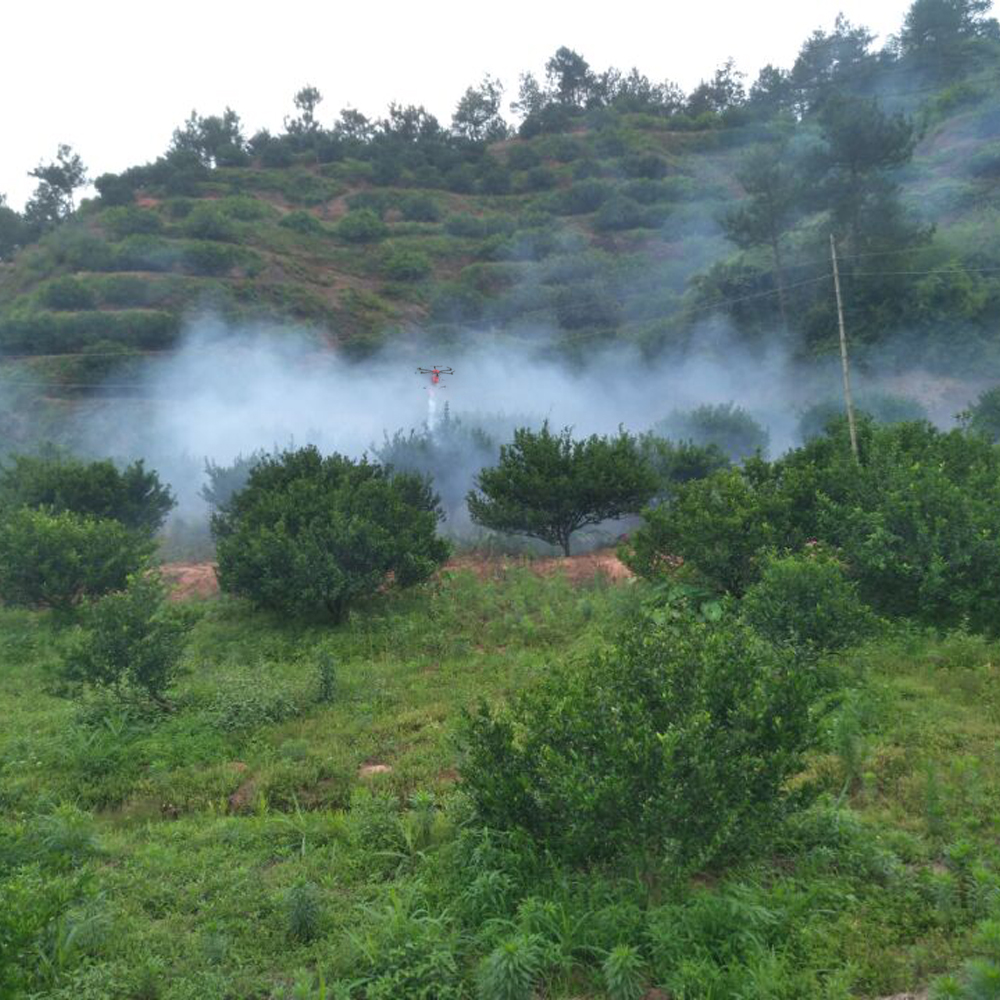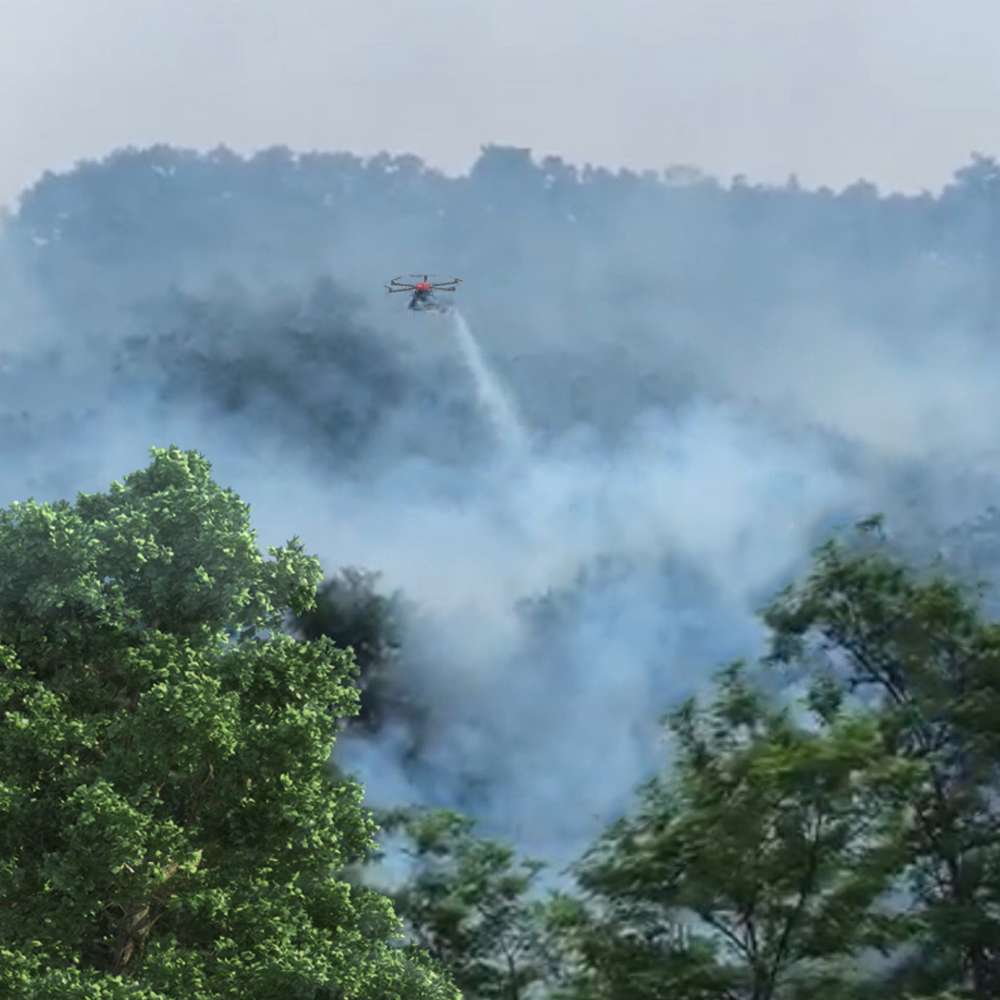 Part List
| | | | | |
| --- | --- | --- | --- | --- |
| No. | Description | | QTY | UNIT |
| 01 | Mist generator | Mist generator (metal pipe) | 1 | Pcs |
| 02 | Control box | ignitor and receiver | 1 | Pcs |
| 03 | Pump | | 1 | Pcs |
| 04 | Pesticide tank | 1L | 1 | Pcs |
| 05 | mount | Mist sprayer mount*2 gas tank mount*1 | | |
| 06 | Clean tool | 30CM steel wire *2 | 2 | Pcs |
| 07 | User manual | | 1 | Pcs |